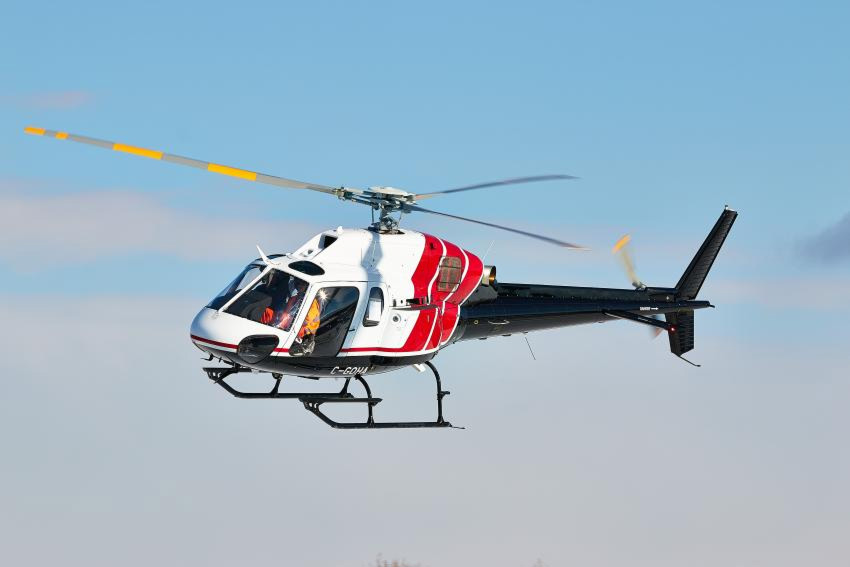 H125 (formerly known as AS350)
The H125 AStar is a common sight at heliports, hospital landing pads, police department operations centers and airports across the United States. With built-in maneuverability, super visibility and low vibration levels in the cabin, the H125 has earned its reputation as a true multi-mission workhorse. The H125, outfitted with a FADEC-equipped 847-shp Turbomeca Arriel 2D, provides spacious cabin while boosting the speed up to 137 knots. The H125 offers the benefits of enhanced safety and reduced workload with the Vehicle and Engine Multifunction Display (VEMD) for pilots.
These attributes have led many law enforcement agencies to rely on the H125 AStar for their most demanding missions. An example is the Los Angeles Police Department's Air Support Division, one of America's most experienced airborne law enforcement units, uses H125 AStar to patrol a city of 465 square miles that encompasses dense urban areas, an arid desert climate, the Pacific Ocean shoreline and mountainous terrain. The H125 and its earlier versions have been in service with the Air Support Division since 2001, logging more than 75,000 hours of safe flight.
The H125 also performs safely and cost-effectively for air medical services throughout the nation. Configured for vital life-saving and emergency transportation, the H125 can carry up to four people (one pilot, one patient and two attendants) plus medical equipment.
Bell 206 Jet Ranger

The Bell 206 is a family of two-bladed, single- and twin-engined helicopters, manufactured by Bell Helicopter at its Mirabel, Quebec plant. Originally developed as the Bell YOH-4 for the United States Army's Light Observation Helicopter program, it was not selected by the Army. Bell redesigned the airframe and successfully marketed the aircraft commercially as the five-place Bell 206A JetRanger. The new design was eventually selected by the Army as the OH-58 Kiowa. Bell also developed a seven-place LongRanger, which was later offered with a twin-engined option as the TwinRanger, while Tridair Helicopters offers a similar conversion of the LongRanger called the Gemini ST. The ICAO-assigned model designation "B06" is used on flight plans for the JetRanger and LongRanger, and the designation "B06T" is used for the twin-engined TwinRangers.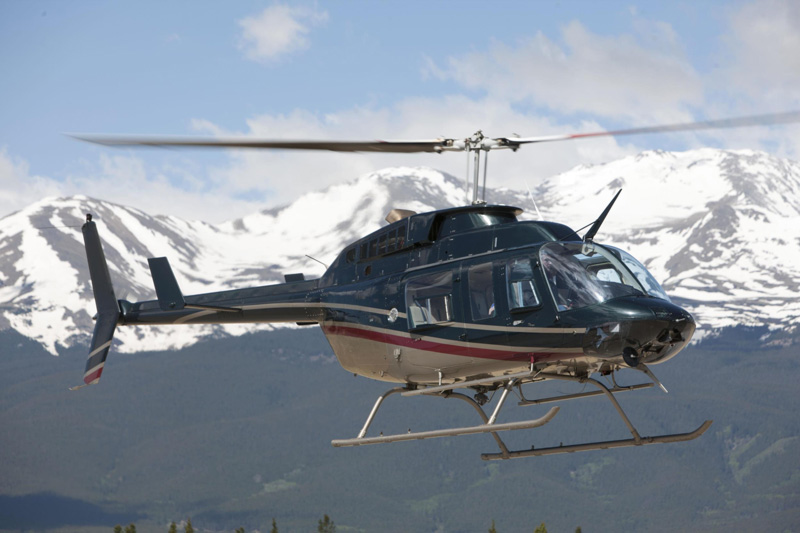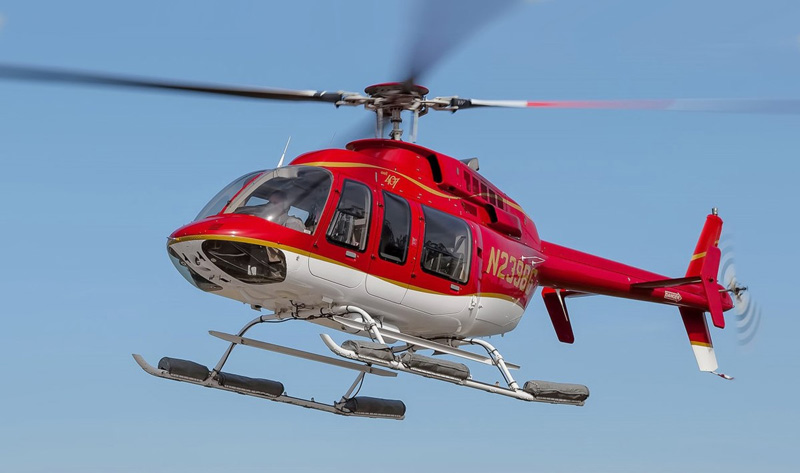 Bell 407

The Bell 407GXi incorporates new avionics, an upgraded engine, and new executive interior design options. With Garmin's G1000H® NXi Integrated Flight Deck pilots benefit from high-definition displays and faster processors that provide increased brightness and clarity, faster startup and map rendering as well as an option for connectivity to tablets and smartphones. The Rolls-Royce M250-C47E/4 dual-channel FADEC turbine engine delivers exceptional hot and high performance, fuel efficiency and the ability to cruise at 133 kts/246 km/h. Newly designed executive configuration options bring a modernized look and passenger experience to the five-seat club cabin.
Cessna Single Piston

The Cessna 182 was introduced in 1956 as a tricycle gear variant of the 180. In 1957, the 182A variant was introduced along with the name Skylane. As production continued, later models were improved regularly with features such as a wider fuselage, swept tailfin with rear "omni-vision" window, enlarged baggage compartment, higher gross weights, landing gear changes, etc. The "restart" aircraft built after 1996 were different in many other details including a different engine, new seating design, etc.
By mid-2013 Cessna planned to introduce the next model of the 182T, the JT-A, using the 227 hp (169 kW) SMA SR305-230 diesel engine running on Jet-A with a burn rate of 11 U.S. gallons (42 L; 9.2 imp gal) per hour and cruise at 155 kn (287 km/h). Cessna has no timeline for the JT-A and the diesel 172. The normally aspirated, avgas fueled 182 went out of production in 2012, but came back in 2015.
Cessna 182s were also built in Argentina by DINFIA (called A182), and by Reims Aviation, France, as the F182.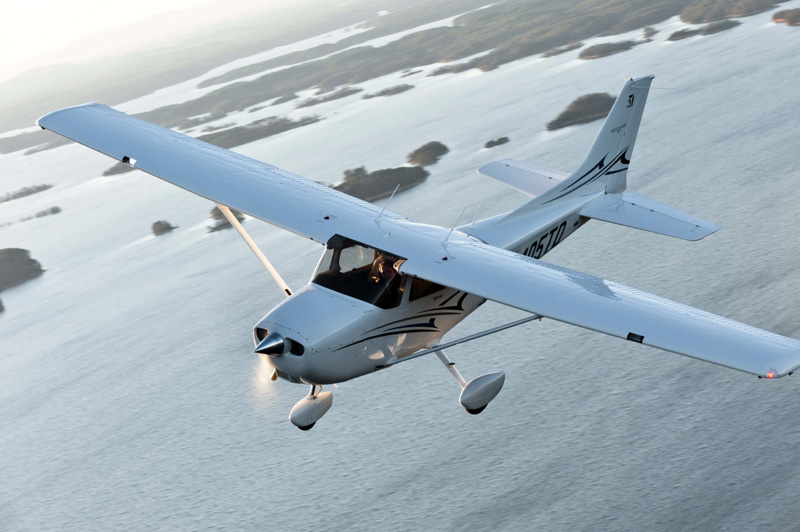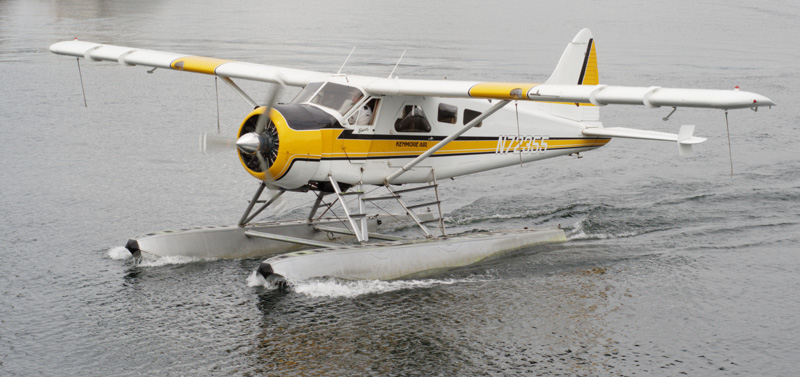 Dehavilland Aircraft

The de Havilland Canada DHC-2 Beaver is a single-engined high-wing propeller-driven short takeoff and landing (STOL) aircraft developed and manufactured by de Havilland Canada. It has been primarily operated as a bush plane and has been used for a wide variety of utility roles, such as cargo and passenger hauling, aerial application (crop dusting and aerial topdressing), and civil aviation duties.
Shortly after the end of the Second World War, de Havilland Canada made the decision to orient itself towards civilian operators. Based upon feedback from pilots, the company decided that the envisioned aircraft should have excellent STOL performance, all-metal construction, and accommodate many features sought by the operators of bush planes. On 16 August 1947, the maiden flight of the aircraft, which had received the designation DHC-2 Beaver, took place.
Piper PA-31

Corporate twin and commuter aircraft. In service since 1965 (Chieftain since 1973). Commuter and airliner development. Basic for a large series of developments that led to Cheyenne 400LS. PA-31-350 Chieftain improved, stretched version for 9 passengers with more powerful counter rotating engines. Production of the Navajo ceased in 1983 (1800 aircraft built) and of the Chieftain in 1984 (1825 aircraft built). Pressurized versions PA-31P Pressurized Navajo and PA-31P-350 Mojave. The PA-31-310 Navajo has 3 square and one rounded cabin window, the PA-31-350 has 4 square cabin windows. Chieftain: Length 10,6 m MTOW 3,200kg.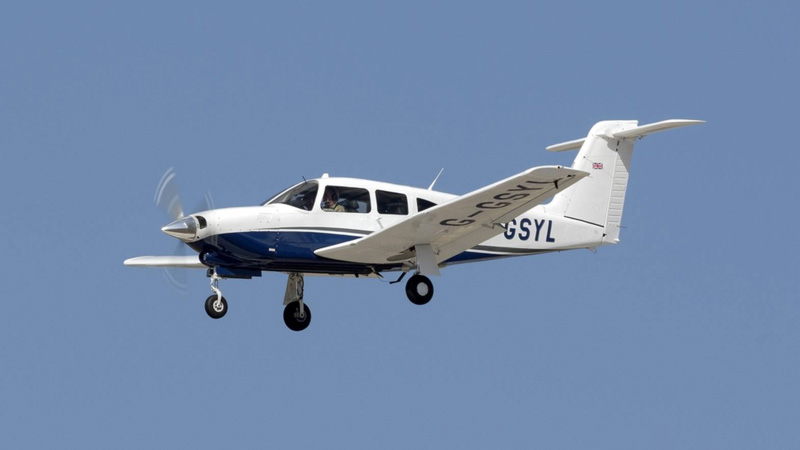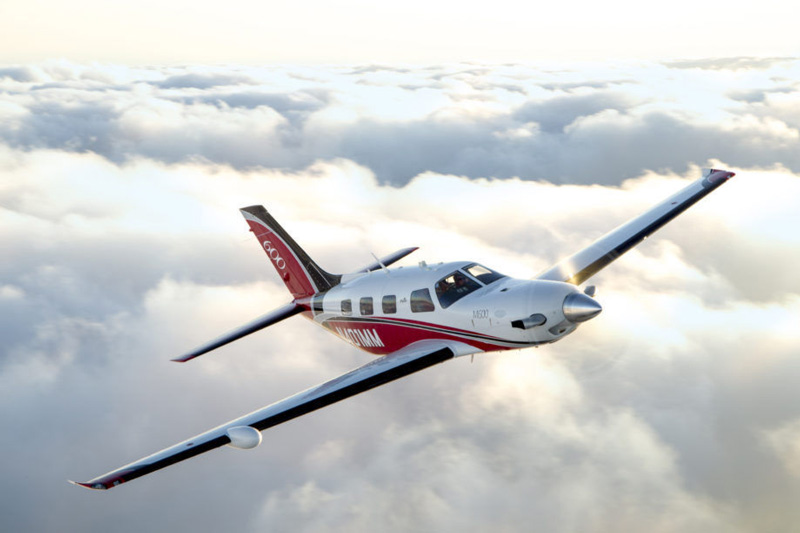 Piper Single Piston

Piper Aircraft, Inc., is a manufacturer of general aviation aircraft, located at the Vero Beach Municipal Airport in Vero Beach, Florida, United States and owned since 2009 by the Government of Brunei. In the late 20th century it was considered to be one of the "Big Three" in the field of general aviation manufacturing, along with Beechcraft and Cessna.
Between its founding in 1927 and the end of 2009, the company produced 144,000 aircraft in 160 certified models, of which 90,000 are still flying.
Robinson Single Piston Helicopters

The Robinson R66 is a helicopter designed and built by Robinson Helicopter Company. It has five seats, a separate cargo compartment and is powered by a Rolls-Royce RR300 turboshaft engine. The R66 is slightly faster and smoother than the Robinson R44 from which it is derived. The R66 received both type and production certificates from the U.S. Federal Aviation Administration (FAA) on October 25, 2010.